Direct From the Farm To You!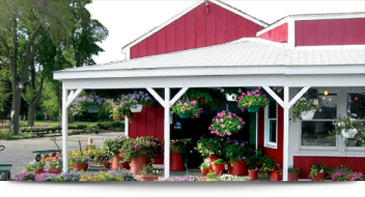 Here at Klein's Quality Produce in Elgin, IL, we carefully monitor temperature and fertility to get the healthiest plants possible. The plants are then hardened-off by placing them outdoors for 1 to 2 weeks. So, when you take the plants home, they are already conditioned for our harsh Northern Illinois spring weather.
Soil Preparation
Work soil at proper moisture. A good test is to gently squeeze some soil in your hand, if it makes a ball that stays together and doesn't easily crumble apart, then it is too wet. Working with the soil that is too wet will result in poor root growth. Healthy roots equal a healthy plant! That's why time your planting according to the plant's growing requirements.
Early Spring Plants
(Can tolerate light frost)
Flowers
Pansy
Snapdragon
Petunia
Viola
Alyssum


Vegetables
Spinach
Radish
Lettuce
Cabbage
Broccoli


Late Spring Plants
(Plant after May 15th)
Flowers
Impatiens
Begonias
Geraniums
Marigolds
Vincas


Vegetables
Tomatoes
Peppers
Squash
Eggplant
Melons