For Your Holiday Decoration and Gifting Needs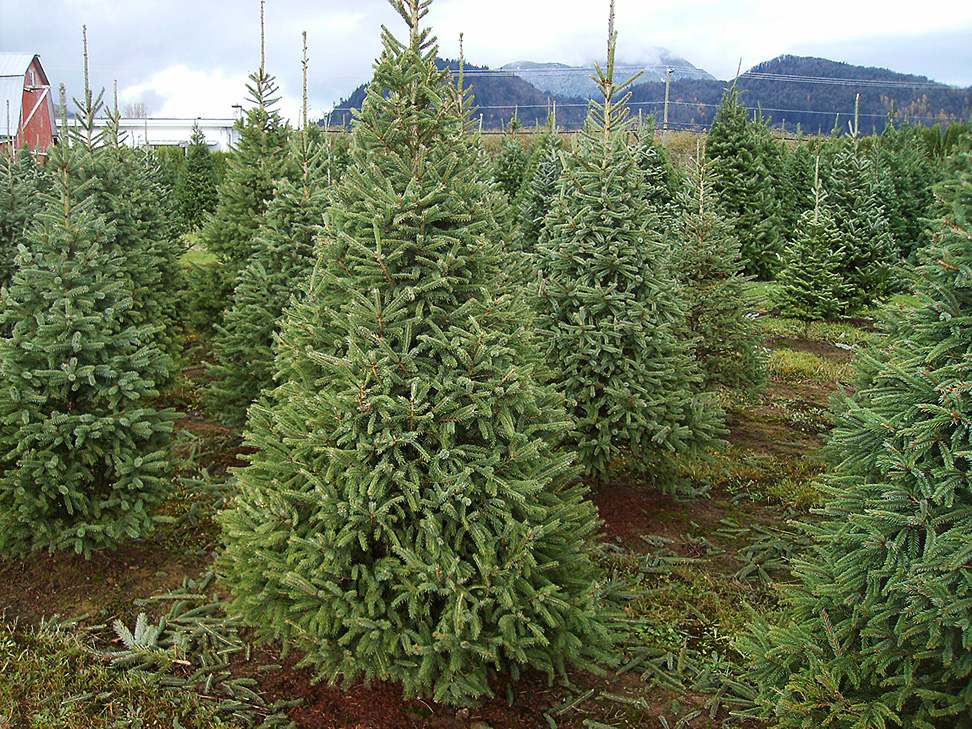 Looking to buy Christmas trees that are locally grown in Wisconsin? Look no further than Klein's Quality Produce in Elgin, IL. From wreaths and trees to gift baskets, we have all your winter holiday decoration and gifting needs covered under our roof. We include only top-grade fruits in many varieties in our holiday gift baskets. Custom orders are also available! Add to your baskets with jellies, Busch summer sausage, Usinger's Beef sausage, Wisconsin cheese, local honey, candy, or any of the many other products we provide. Holiday shaped cheese cut-outs are very popular additions. Check out some of the baskets we have and call in your order today! The "Shipper" is sent UPS anywhere in the contiguous 48 states and provides a great surprise for the recipient.
Our Holiday Gift Baskets Are Made with:
California Oranges
Florida/Texas Grapefruit

Washington Pears
Florida Tangerines

Washington Apples
Mixed nuts
Wreaths
We sell 12", 24, 30", 36", and 48" balsam wreaths which we decorate ourselves with hand-made bows. We carry many different styles of ribbon and decor. We will make any wreath custom to fit our customers wishes.
Roping
White pine and Balsam roping is available at any length and we also make door swags, grave blankets, winter planters, and other greenery items.
Trees
Our Christmas trees are cut in mid-November and come from Silent Night Evergreens in Endeavor WI. We sell #1 grade trees and have been getting them from the same grower for many years. We get excellent feedback on how fresh they stay!
Besides our holiday items, Klein's homegrown potatoes and winter squash are also available.


See How We Started
See how this business was set up and how we have remained the preferred retailers for so long.